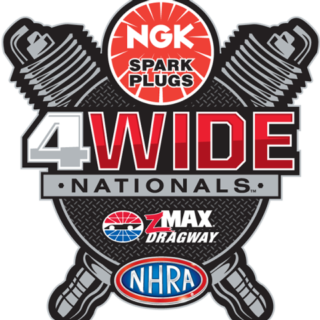 Wednesday March 25, 2020
The NHRA and zMAX Dragway have announced the NGK Spark Plugs NHRA Four-Wide Nationals, originally scheduled for April 24-26, will be postponed until Sept. 18-20. The move comes in response to the COVID-19 pandemic and is part of the NHRA's revised 2020 season schedule. Due to this schedule change, the Sept. 25-27 NTK NHRA Carolina Nationals has been canceled for 2020.
Recent Headlines
03/20/20

Friends of Charlotte Motor Speedway, I hope this letter finds you and your loved ones healthy during these uncertain times. As the world continues to adapt to the spread of COVID-19, we want you to know that your well-being is foremost in our minds and our decision-making.  We are fully committed to keeping our guests, fans, community and valued employees apprised of what's happening as we prepare for our upcoming race events this spring.

03/16/20

Charlotte Motor Speedway has announced that its Pennzoil AutoFair, originally scheduled for April 2-5, will be postponed until June 12-14. The move comes after extensive discussions with local public health officials, community leaders and at the advice of the CDC.

01/29/20

Charlotte Motor Speedway began its historic 60th anniversary season in dynamic style on Monday, with Team Penske drivers Joey Logano, Brad Keselowski and Ryan Blaney joining Wood Brothers Racing's Matt DiBenedetto and world-class Chef Robert Irvine for a host of announcements and preseason festivities.

12/03/19

In a special grant distribution ceremony on Monday, Speedway Children's Charities (SCC) announced that the nonprofit's Charlotte Motor Speedway chapter distributed $957,323 in grants to 68 deserving charities located throughout the Charlotte region. Nationwide, Speedway Children's Charities distributed over $2.9 million across its eight chapters in 2019.
More News